Testimonials
Submit a Testimonial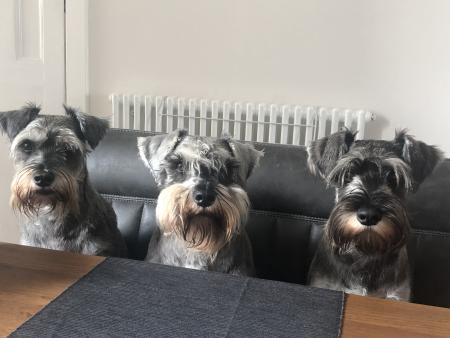 Donna Davies - 1st Sep '19
Swansea
Dear Hugh
We just wanted to say a big thank you for the wonderful 3 boys we have. Jack who is 7 this year, David who is 6 and Bobbie 6 months old all coming from your kennels. You breed such amazing puppies who are so happy, healthy and strong with amazing temperaments - we definitely would not go anywhere else, we were impressed from the time we picked up Jack 7 years ago and it was never a choice to go anywhere else when we decided to have another and then another!
Our 3 boys are amazing, all have different characters and personalities and all are very loving, they fill our lives with their unconditional love and affection. When we are out with them we often get complimented on how lovely they all are and we always tell people where they came from - we can't recommend you enough.
So thank you Hugh for our 3 gorgeous boys
Donna & Glyn Davies (Swansea)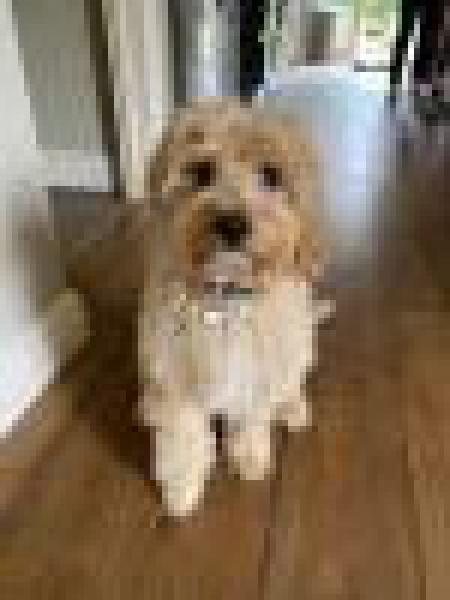 Angelique & Jeroen - 12th Nov '20
Surrey
Hi Hugh,
Just a quick update on Harley our cavapoochon, 9 months and a big boy now! He settled in really well, sleeping straight through the nights and has brought so much joy to our family! Even though the first couple of weeks are hard work, it is definitely worth it! The boys love him and all share their little one on one moments with Harley during the day. Thank you for taking care of him the first weeks of his life, he definitely had a great start at Brooknant Kennels!
---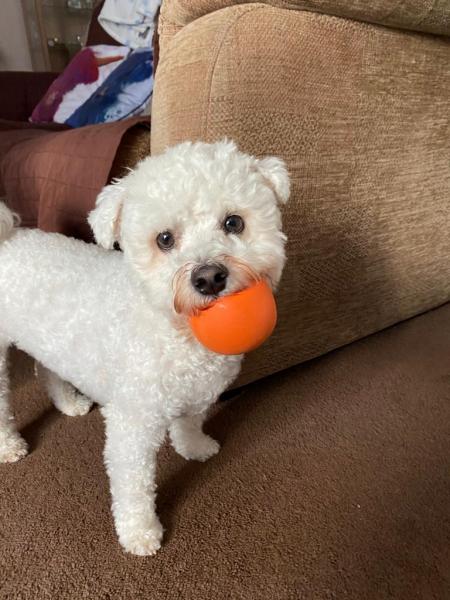 Michelle - 6th Nov '20
Torpoint cornwall
Hello Hugh just wanted to give you update on my little boy he is 4 in June next year he,s doing very well and spoilt by everyone thanks again Hugh he fill a big gap when my husband died
---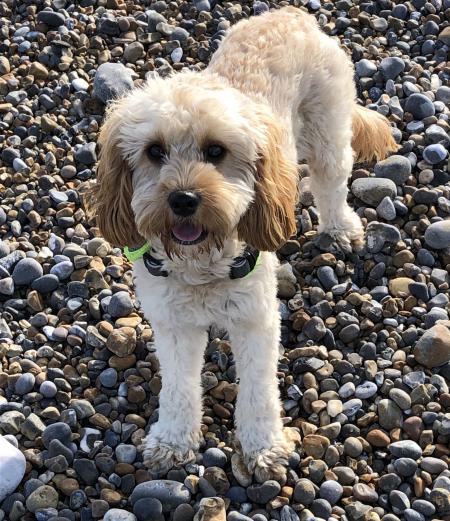 J Heaton - 2nd Nov '20
Hi uncle Hugh,
Just wanted to say I'm now 1! It's been a fun packed year and I've learned many things and am reliably informed that I bring balls back way better than my big sis who's a retriever.
My special skills involve sleeping, lying on my back, annoying my sister, barking at dogs on telly and burying bones under pillows for people to find later.
Thank you for everything you did for me when I was a teeny tinester and hope you are all the well.
Love Ruby xx
---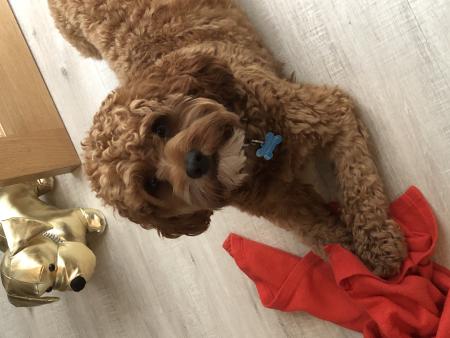 Alex Brownfield - 7th Oct '20
Staffordshire
We are so pleased with our boy Lenny who we collected from Brooknant in November 2019.
He has settled in brilliantly and We can't imagine life without him.
I would definitely recommend Hugh and Brooknant kennels.
Lenny is such a handsome boy from excellent parents.
---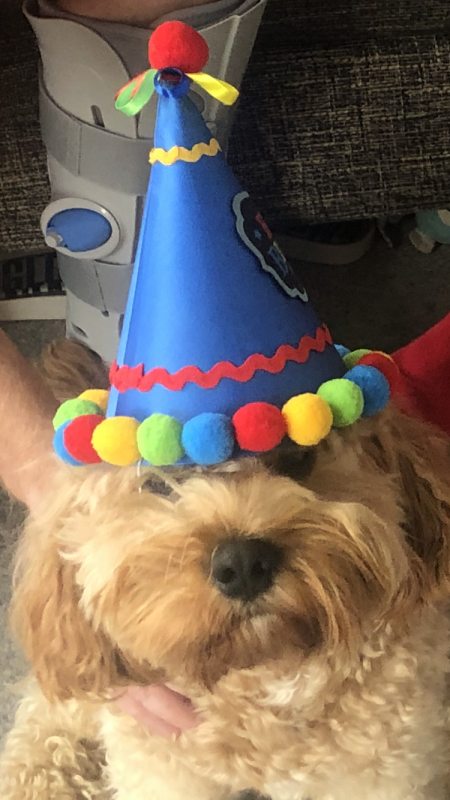 Leah - 24th Sep '20
Mid Glamorgan
My Reggie is 2 today! Can't thank Huw enough for letting this little boy into our lives. Best decision we ever made.
My Sister also had one of the same litter, he's called Archer.
Born on 24th September 2018, picked up 5th December 2018(10 weeks old and the last to to leave)
---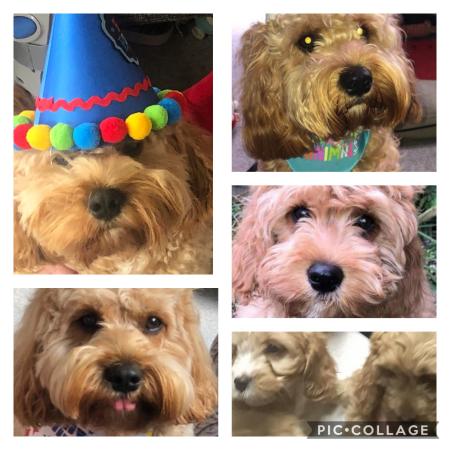 Paul and Leah - 24th Sep '20
Mid Glam
Reggie is 2 today!
Thank you so much Huw and Joy for letting this lovely little boy into our lives, we are besotted!
By far the best decision we ever made.
His Brother Archer is also in our family, and lives with my Sister! Definitely a dose of double trouble when they are together.
Reggie was picked up on 5th December 2018 at 10 weeks old.
Would love to see his other siblings.
---
Tracey Slee - 23rd Aug '20
Just wanted to say that we have had our cockapoo, Max now for nearly a year and this week he celebrated his 1st birthday. He is such a fabulous dog with an amazing character, thank you
---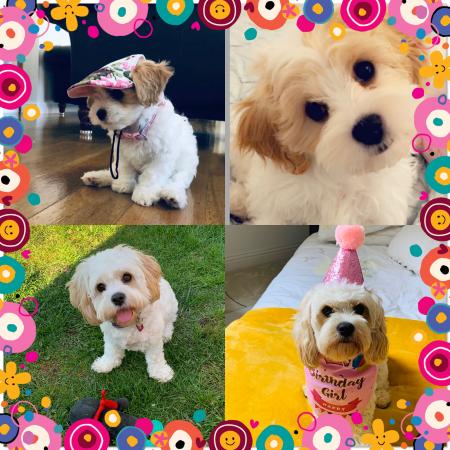 Charlie - 13th Aug '20
Kent
Hello Hugh,
This is Winnie, she celebrated her 1st birthday on the 8th of June! I can't believe we've had her for over a year now, wow how time really does fly! She is the best thing that has ever happened to me and my family. She has brought so much joy to our lives even if she is a little diva haha! Winnie has got so much energy, she loves playing ball, searching for sticks, stealing our socks and hiding them in the garden, going for walks and watching dog TV on YouTube! She is amazing with other dogs, shes so sociable, she absolutely loves people! Although Winnie can be a little pickle from time to time, she is always making us laugh and we wouldn't have her any other way! Thank you so much for everything, you really was amazing!
Best wishes,
Charlie
---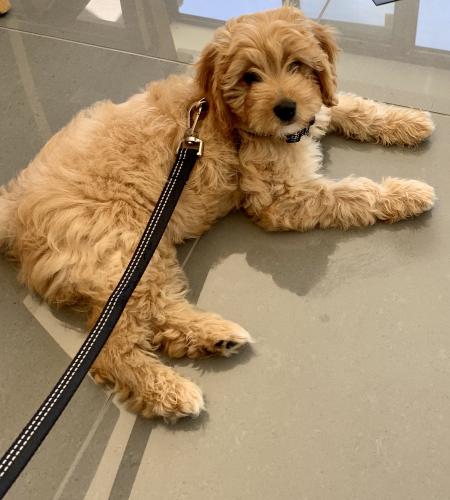 Rhys Williams - 31st Jul '20
Cardiff
Thank you so much, Hugh, we picked up our Cavapoochon Penny just over 2 weeks ago. She has such a lovely temperament and has settled into our family so well. This was our first puppy and have to say she has taken to toilet training with ease and sleeps through the night. She is a bundle of joy and we can't imagine life without her.
---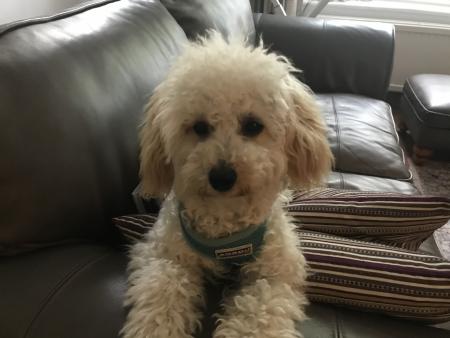 Chris Casey - 10th Jul '20
Weston-Super-Mare
This is Poppy, my ten month old Poochon. She has been the best company while I've been shielding. Everyone loves her and my neighbour was delighted to take her out for walks when I couldn't. Her children adore her. Poppy has the most lovely nature. She loves everyone. She is also a very funny little character who loves burying everything in the garden and often comes in with a black muddy nose. I can't imagine life without her. She's a delight. Thank you Hugh
---
Show All Testimonials
Submit a Testimonial