Testimonials
Submit a Testimonial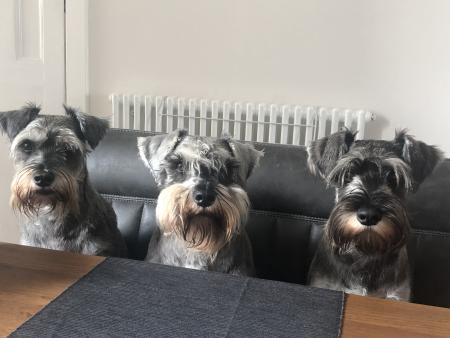 Donna Davies - 1st Sep '19
Swansea
Dear Hugh
We just wanted to say a big thank you for the wonderful 3 boys we have. Jack who is 7 this year, David who is 6 and Bobbie 6 months old all coming from your kennels. You breed such amazing puppies who are so happy, healthy and strong with amazing temperaments - we definitely would not go anywhere else, we were impressed from the time we picked up Jack 7 years ago and it was never a choice to go anywhere else when we decided to have another and then another!
Our 3 boys are amazing, all have different characters and personalities and all are very loving, they fill our lives with their unconditional love and affection. When we are out with them we often get complimented on how lovely they all are and we always tell people where they came from - we can't recommend you enough.
So thank you Hugh for our 3 gorgeous boys
Donna & Glyn Davies (Swansea)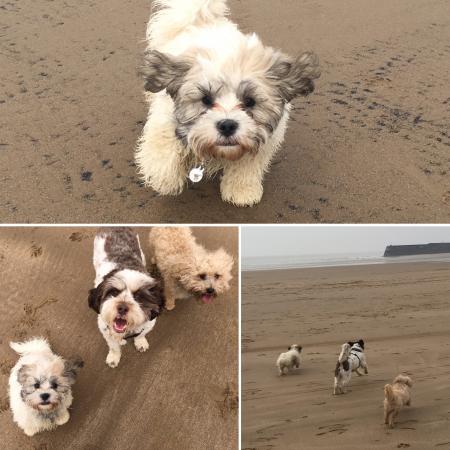 Astrid Morgan - 15th Mar '17
RCT, South Wales
Can't believe it's only been 3 months since we brought Rio our shihtzu-bichon pup home! From the moment we received our first picture of him from you at only a few hours old we were smitten and that feeling hasn't changed! He is a little rascal who loves walkies and food - he weighs almost 6kg already and is only 5 months old (the vet says it's all muscle thankfully!) Rio is the third Brooknant dog to join our family and they're all the very best of friends! Thanks Hugh for all your hard work... I'm sure at some point we'll be back for another!
Astrid and Nathan
---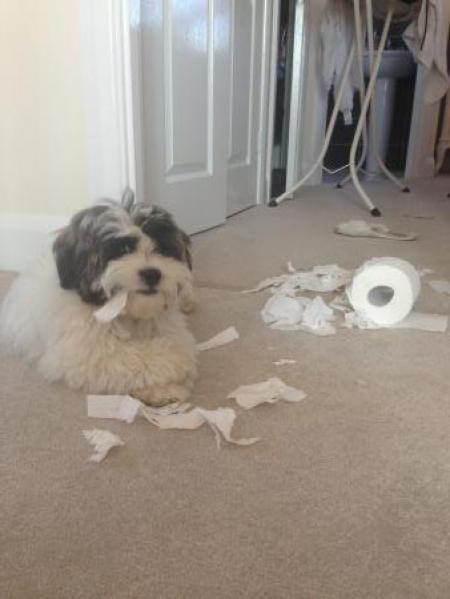 Kelly - 12th Mar '17
Gloucestershire
I collected my little Tilly from Hugh 4years ago, I still remember the day like it was yesterday. Tilly is a Bichon cross with a Lhasa and the best friend I could ever ask for. Her character is much more a Lhasa as she is very protective of me! She makes me laugh every day and has bags of personality!! I'm sure she is a human in disguise! I can't thank Hugh enough for raising her the first few weeks of her life and for the excellent support the weeks after I took her home! Highly recommend!
---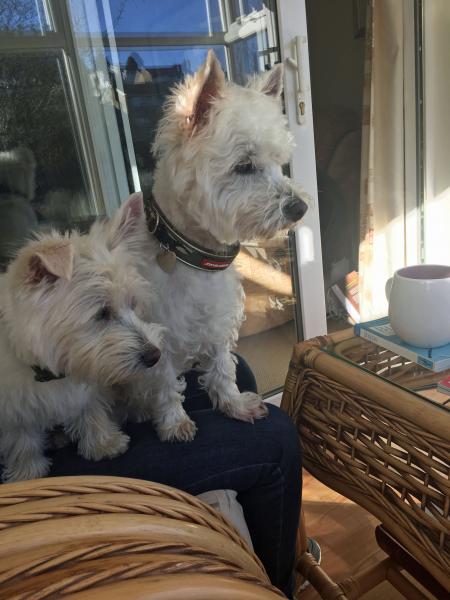 Sarah & Arron Hatcher - 11th Mar '17
Nottinghamshire
Hi Hugh! Just wanted to say how delighted we are with little George our weechon, can't believe he's almost 6 months old! Him and Buddy get on really well. Not quite sure who is boss yet but at least they get on well. We would highly recommend Brooknant Kennels. Came across them as we were specifically looking for a weechon puppy. We bought Buddy in 2014 and he is such a delight! 2 years later we couldn't resist getting a second and was pleased to hear from Hugh they had another litter! Although the drive is long (depending on where you come from of course) it is totally worth it when you get there! Hugh is extremely professional throughout and his service is great. All the dogs are very well looked after and such lovely temperaments. Thanks again Hugh all the best, Sarah & Arron (Nottingham)
---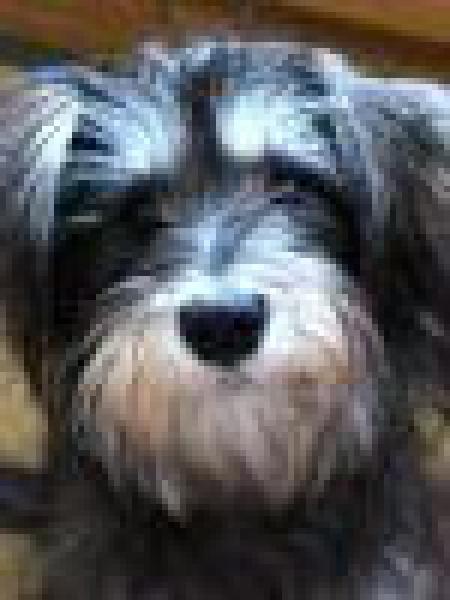 Lorraine and Ken Brown - 25th Feb '17
Carmarthenshire
Hi Hugh, just to let you know Blodwyn is 1 today , she has changed our lives totally , she's a lovely playfull dog, and friends with everyone a real pleasure to be around.
Your pups are a real credit to you and I would highly recommend you to everyone, thanks again Hugh
---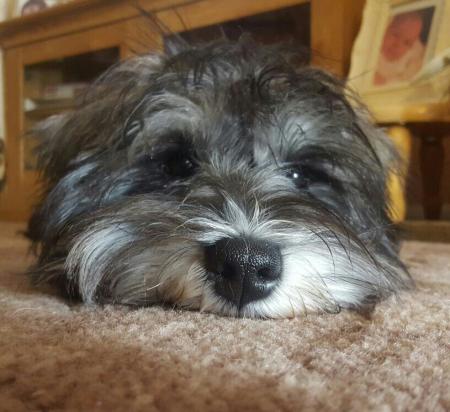 Marmite - 18th Feb '17
surrey
Hi Hugh
just thought you would like to know how I'm getting on..I'm now five months old weigh 7.64kg.
very happy in my home,get on with everyone..
Marmite will sit and stay on command, house trained by the third week of coming home. our vet is very happy with him. loves playing fetch.
definitely the best dission we made, has brought a lot of joy and happiness to the whole family.
---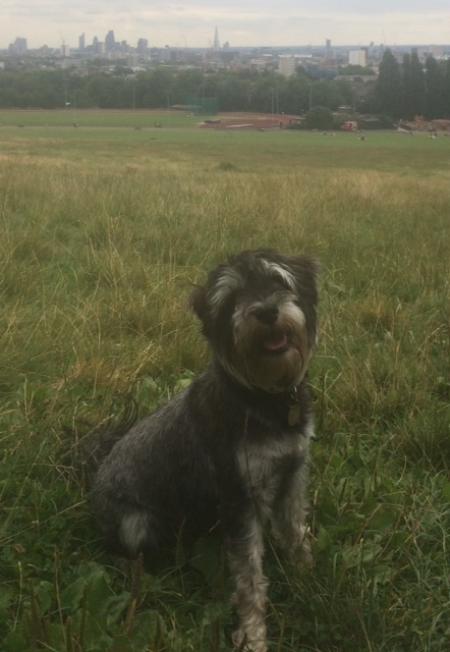 Jane Morley - 16th Feb '17
London
Dear Hugh,
We purchased Rudy from you in December 2015 and I just thought I would drop you a line to let you know how amazing he continues to be.
He is by far the most attractive Mini Schnauzer in these parts and continues to be the perfect dog - funny, intelligent, kind, sociable and very well behaved. He recently had his annual vaccination booster and was pronounced fit and well by our vet. He really is an absolute joy to have around. I would have absolutely no reservations about recommending you to anyone wishing to purchase a Miniature Schnauzer.
.
---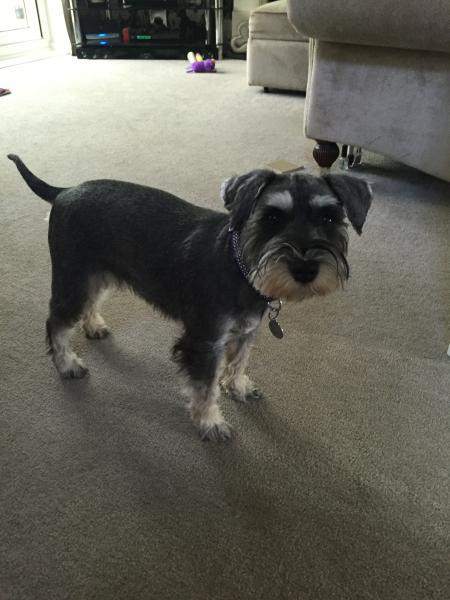 Karen and Andy - 4th Feb '17
Worcestershire
In August 2015 we met Hugh, who in an instant changed our lives. We fell in love with a miniature schnauzer called Izzy. She is playful, loving and beautiful. We could not be without her. Thank you Hugh.
---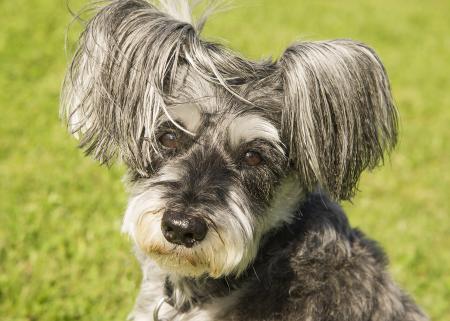 James - 2nd Feb '17
Worcestershire
In 2006, I took home Ellie the mini schnauzer home from brooknant kennels, she was really good on the long trip back home and settled in at home very quickly. She turned into such a pretty girl and very friendly with everyone. We have had great 10years+ together... She has won several 1st places in 'prettiest bitch' class at a couple of local fun dog shows I recommend Hugh and brooknant kennels. thankyou
.
---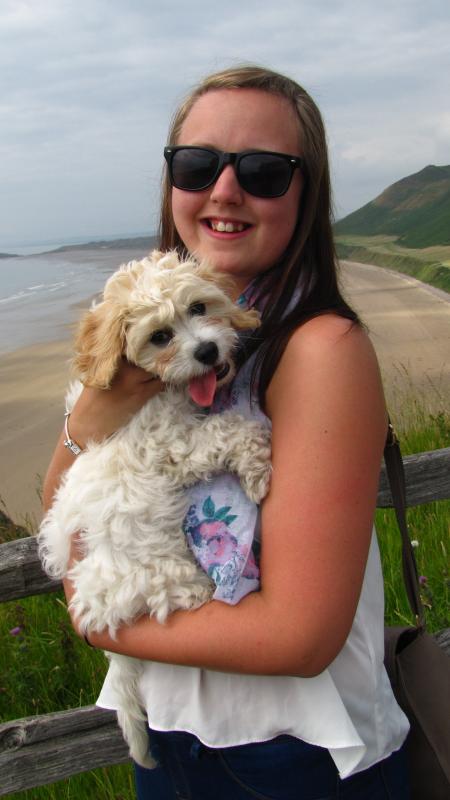 Hayley and Chris - 15th Dec '16
Newport
I can't believe it's been almost 2 months since we collected our little Toby from you! I thought I'd let you know that we're getting on excellently and Chris and I couldn't be happier with the new addition to our family. Toby settled in so well and within just 2 nights he was sleeping right through with no crying or accidents! He is such a little character who is always keeping us amused, I must say! Toby is popular with everyone and he can't get enough fuss and cuddles off the people he meets (including the vet)! As you can see from the more recent pictures i've attached, he has grown lots since he came home with us! We've got our final puppy training class and first visit to the groomers to look forward to this week. So many exciting milestones that we're just loving! I've found that a lot of people ask where we got our gorgeous puppy from and I am only too happy to recommend you as a breeder as we are so pleased with our healthy, happy and friendly little boy!
---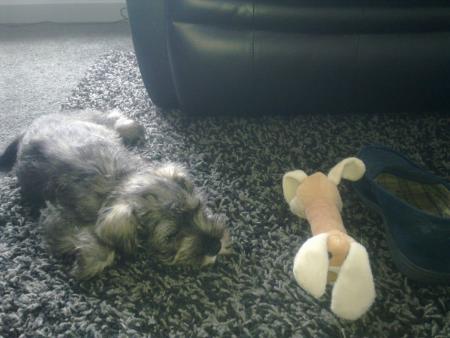 Julia Farnsworth - 17th Oct '16
Skipton in Lancs
Good afternoon Hugh
We just wanted to let you know how fantastic baby 'Eric' is getting on with his new family. We bought him from you on the 12th April, driving across from Skipton in Lancs.
We have now had Eric a month and he is a truly beautiful little dog. Very healthy, happy and intelligent. He is great with his walks and has a healthy appetite. Upon a health check recently, he was pronounced fit and healthy by the local vet. he sleeps all night long without a peep, is almost house trained and just wants to be around people.
We are absolutely delighted with him and want to thank you for your lovely, friendly and informative professional services.
Hope things are going well for you and will certainly recommend your business to anyone interested in purchasing puppies you specialise in.
Eric is on the left of the picture!
Julia Farnsworth
---
Show All Testimonials
Submit a Testimonial