Testimonials
Submit a Testimonial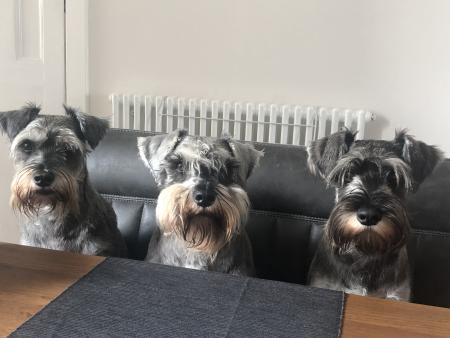 Donna Davies - 1st Sep '19
Swansea
Dear Hugh
We just wanted to say a big thank you for the wonderful 3 boys we have. Jack who is 7 this year, David who is 6 and Bobbie 6 months old all coming from your kennels. You breed such amazing puppies who are so happy, healthy and strong with amazing temperaments - we definitely would not go anywhere else, we were impressed from the time we picked up Jack 7 years ago and it was never a choice to go anywhere else when we decided to have another and then another!
Our 3 boys are amazing, all have different characters and personalities and all are very loving, they fill our lives with their unconditional love and affection. When we are out with them we often get complimented on how lovely they all are and we always tell people where they came from - we can't recommend you enough.
So thank you Hugh for our 3 gorgeous boys
Donna & Glyn Davies (Swansea)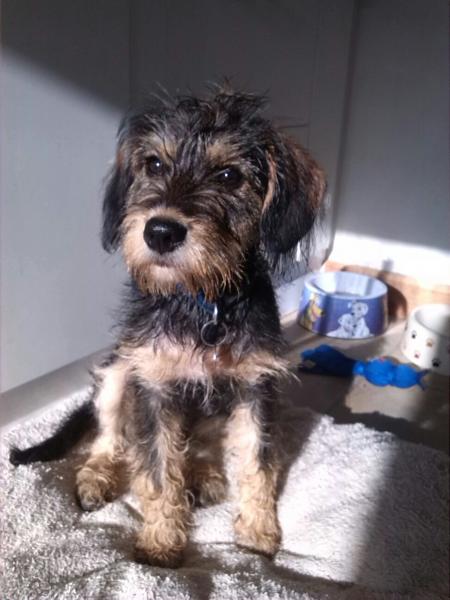 Simon Moody - 16th Dec '17
Hampshire
We've had Bramble, our Schnauzer x Cavalier for 3 months now and he's a wonderful, well socialised, healthy and fun puppy.Thanks Huw
---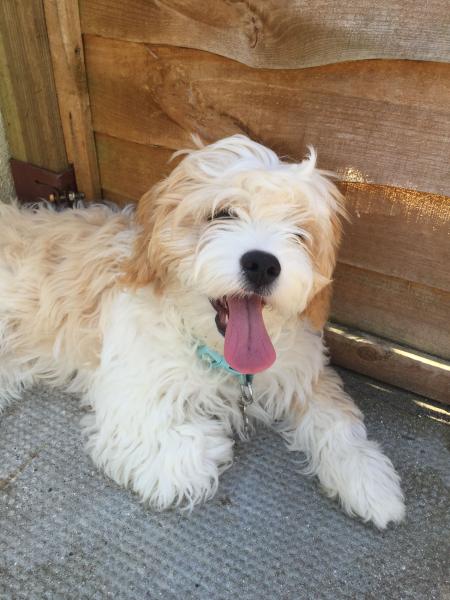 Charlotte - 26th May '17
Devon
I picked up Bella, Cavachon, on the 11th March, she has been with me now for nearly 3 months. She is amazing, she is so crazy, but an absolutely soft, gentle & loving puppy. She is so bright & so clever too! I would reccomendd Brooknant Kennels to anyone - their dogs are well looked after & all the puppies are amazing.
---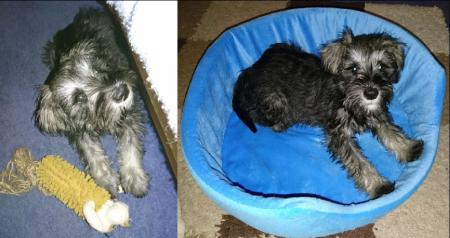 James - 31st Mar '17
Worcestershire
At the beginning of March 2017 I picked up young Pippa (mini schnauzer puppy), she has been very good. She is now 3 months old and settled in her new home as if she owns the place.... She has been house trained within 10days and only had about 8 accidents. She is already very good off the lead on walks and even more importantly very socialable with all other dogs and people she meets. Shes a great puppy. Many people comment on how well behaved she is for her age.
Pip is my 2nd mini schnauzer from Hugh / Brooknant kennels so feel I am able to really recommend him and the kennels.
Many thanks :-)
---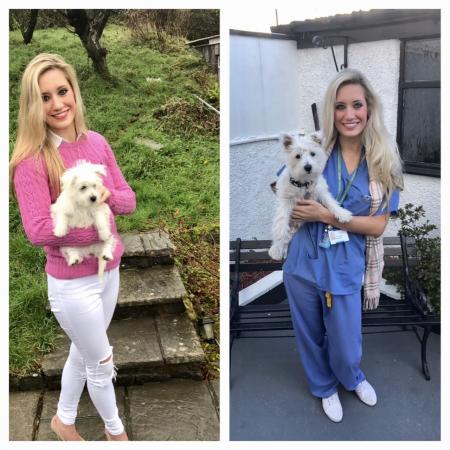 Mark Zavagno - 27th Mar '17
Teeside
Hi Hugh
Today is Archie's 6 month birthday and i wanted to share a 'now' and then 'picture'.(taken the day we collected him.) Archie is growing into the most beautiful, sweet natured Wee-chon and we simply couldn't have been any happier with our choice. His lovely character is a real credit to you and your Kennels and we would recommend anyone who is looking for a puppy to get in touch.
Thanks Mark & Harriet
---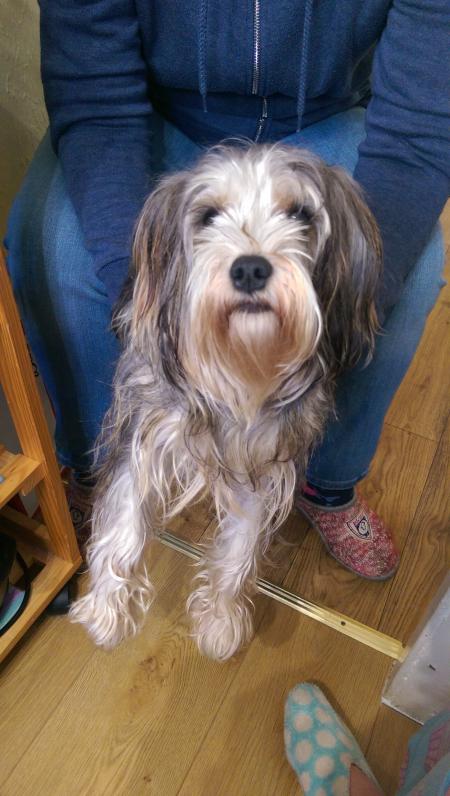 Jean dawe - 25th Mar '17
Devon
Willow our amazing dog we bought from you last year amazing with children funny character everybody's friend.
---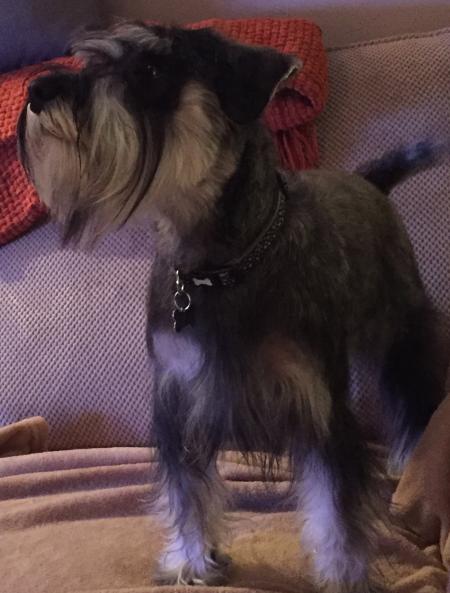 Lee & Sarah - 20th Mar '17
West Midlands
last May 2016 we collected our little miniature schnauzer Alfie from Hugh, he has been such a big part of our lives, he's funny and very loving I would recommend Brooknant Kennel to anyone who is looking for their perfect Pup. Alfie is now 1 year old and we are looking to find him a friend.
---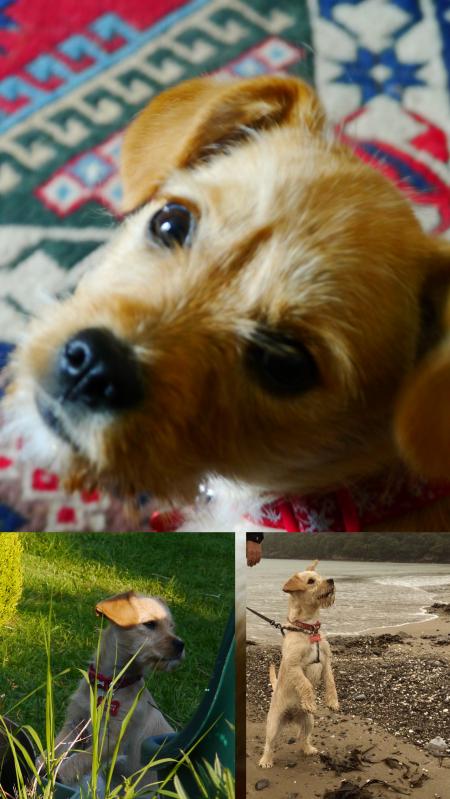 Carys Anne Evans - 20th Mar '17
RCT
Hi,
We Bought Harley Quinn March 2016, she has been a wonderful addition to the household. She enjoys long walks and lots of sleep. She is now able to walk off lead and is a great companion. She loves other dogs and is the life of a party. She is now over a year old and time has flown. She has grown fast and doing well thank you for the care you showed her for holding her back with Mam as she and her sister were so small.
---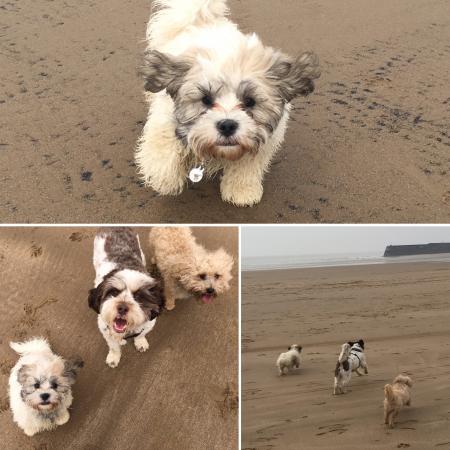 Astrid Morgan - 15th Mar '17
RCT, South Wales
Can't believe it's only been 3 months since we brought Rio our shihtzu-bichon pup home! From the moment we received our first picture of him from you at only a few hours old we were smitten and that feeling hasn't changed! He is a little rascal who loves walkies and food - he weighs almost 6kg already and is only 5 months old (the vet says it's all muscle thankfully!) Rio is the third Brooknant dog to join our family and they're all the very best of friends! Thanks Hugh for all your hard work... I'm sure at some point we'll be back for another!
Astrid and Nathan
---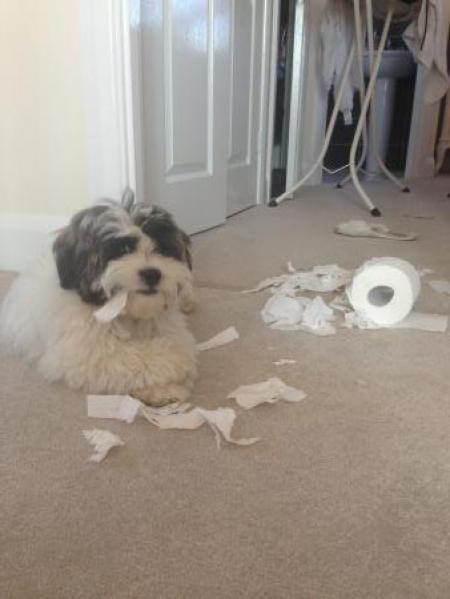 Kelly - 12th Mar '17
Gloucestershire
I collected my little Tilly from Hugh 4years ago, I still remember the day like it was yesterday. Tilly is a Bichon cross with a Lhasa and the best friend I could ever ask for. Her character is much more a Lhasa as she is very protective of me! She makes me laugh every day and has bags of personality!! I'm sure she is a human in disguise! I can't thank Hugh enough for raising her the first few weeks of her life and for the excellent support the weeks after I took her home! Highly recommend!
---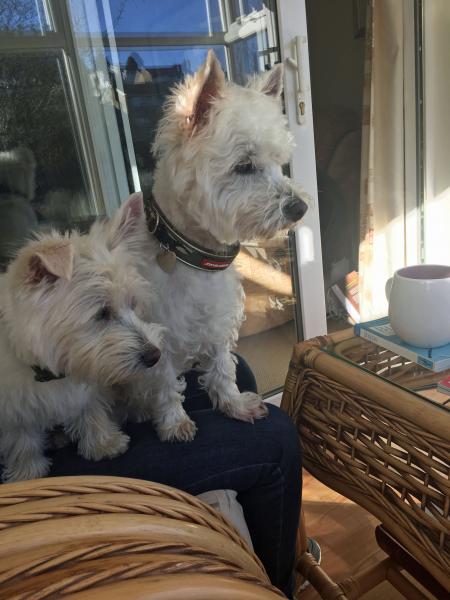 Sarah & Arron Hatcher - 11th Mar '17
Nottinghamshire
Hi Hugh! Just wanted to say how delighted we are with little George our weechon, can't believe he's almost 6 months old! Him and Buddy get on really well. Not quite sure who is boss yet but at least they get on well. We would highly recommend Brooknant Kennels. Came across them as we were specifically looking for a weechon puppy. We bought Buddy in 2014 and he is such a delight! 2 years later we couldn't resist getting a second and was pleased to hear from Hugh they had another litter! Although the drive is long (depending on where you come from of course) it is totally worth it when you get there! Hugh is extremely professional throughout and his service is great. All the dogs are very well looked after and such lovely temperaments. Thanks again Hugh all the best, Sarah & Arron (Nottingham)
---
Show All Testimonials
Submit a Testimonial