Testimonials
Submit a Testimonial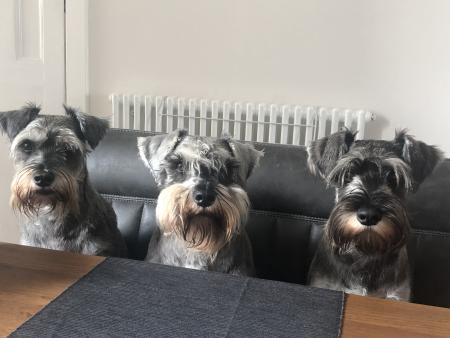 Donna Davies - 1st Sep '19
Swansea
Dear Hugh
We just wanted to say a big thank you for the wonderful 3 boys we have. Jack who is 7 this year, David who is 6 and Bobbie 6 months old all coming from your kennels. You breed such amazing puppies who are so happy, healthy and strong with amazing temperaments - we definitely would not go anywhere else, we were impressed from the time we picked up Jack 7 years ago and it was never a choice to go anywhere else when we decided to have another and then another!
Our 3 boys are amazing, all have different characters and personalities and all are very loving, they fill our lives with their unconditional love and affection. When we are out with them we often get complimented on how lovely they all are and we always tell people where they came from - we can't recommend you enough.
So thank you Hugh for our 3 gorgeous boys
Donna & Glyn Davies (Swansea)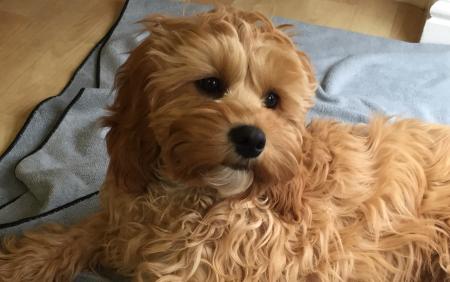 Claudine Meyrick - 17th Apr '20
Gwent
Hi Hugh,
Just wanted to say how well Milo has settled into our family he is a bundle of joy.This was our 1st ever puppy and have to say he as been so easy with toilet training and even slept the 1st night and is always happy and constantly wagging his tail at everyone we meet on our walks.Many Thanks the Meyrick Family.
---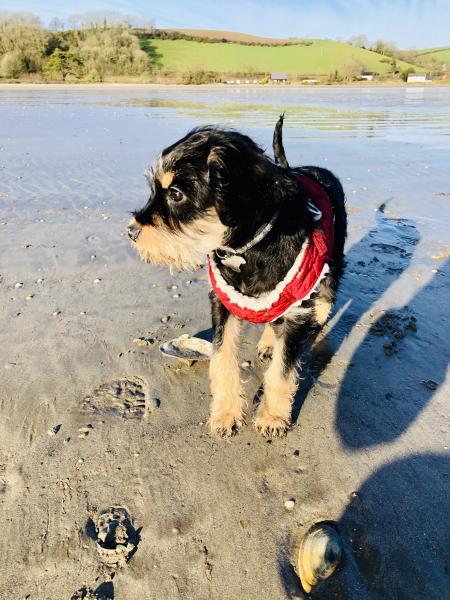 Angeliki Karatasiou - 1st Apr '20
Carmarthenshire
Dear Hugh
Our beautiful King Schnauzer boy, Django will soon be 6 months old!
He instantly became a member of the family and we love him to bits.
He is super cute, cuddly, playful and very smart.
We can't thank you enough for bringing him into our lives.
Love
Angela, Costas, Anna, Mary
Rhydargaeau
---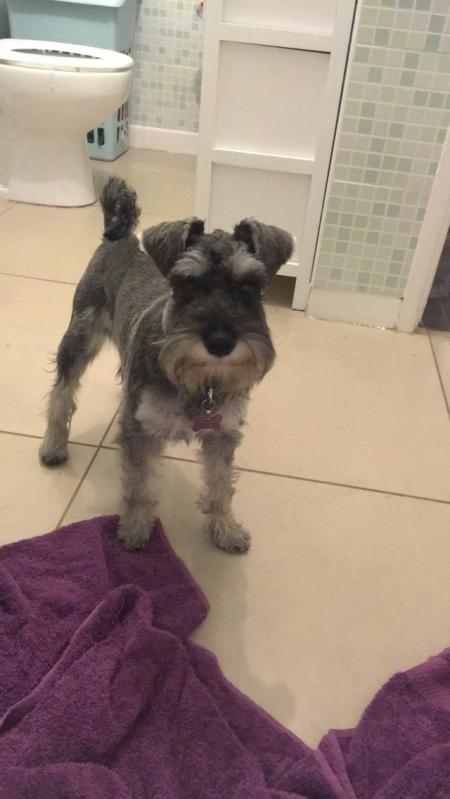 Cath Randell - 29th Feb '20
Mid Glamorgan
Dora our 6 month old mini schnauzer has changed our lives! An awesome pup from a top class breeder. Would throughly recommend Brooknant to anyone thinking of buying a pup. She had been weaned and well socialised when we picked her up. She enjoys every new experience and is of the most gentle but fun loving temperament. She is fit and healthy and we adore her!
Thank you Hugh
---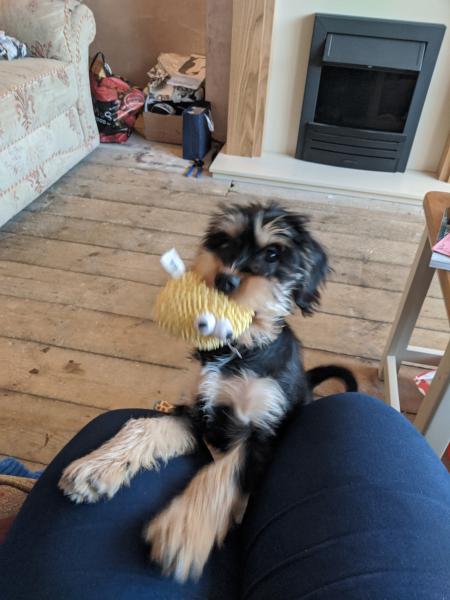 Katherine Bright - 3rd Feb '20
Bristol
Dear Hugh,
We have had Ernie, our King Schnauzer, for three weeks now and he is a lovely puppy. He is cuddly, playful and clever - everything a puppy should be! He's settled in very well and is taking to training very easily. He loves destroying his toys and playing with another family dog whenever they get together. He is on instagram as @KingErnieSch should you like to see any more photos of him.
Thank you your help and friendly service.
---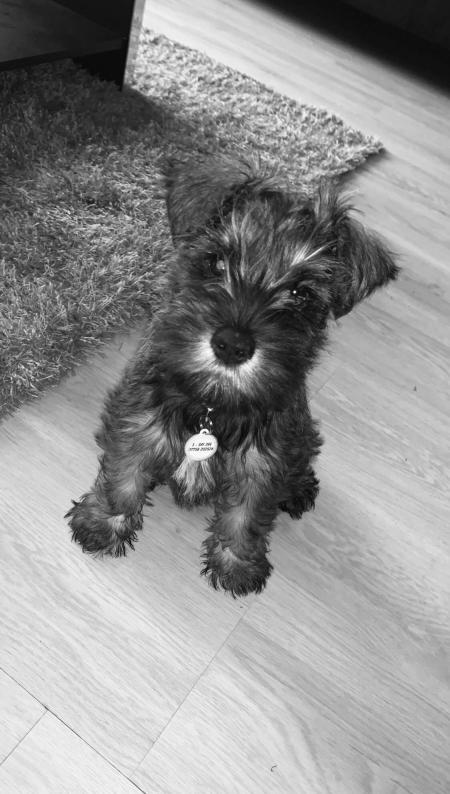 Johnny Parker - 19th Jan '20
Swansea
Recently picked up a gorgeous miniature schnauzer from Brooknant and we could not be happier... From our first visit through to collecting our new puppy and beyond, Hugh has been brilliantly helpful and accommodating... After having our puppy checked at the vets on two different occasions, both commented on how great shape and healthy our puppy is in... We went to Brooknant and saw Hugh on the back of recommendations and we are so happy we did as we now have an amazing addition to our family... Thank You
---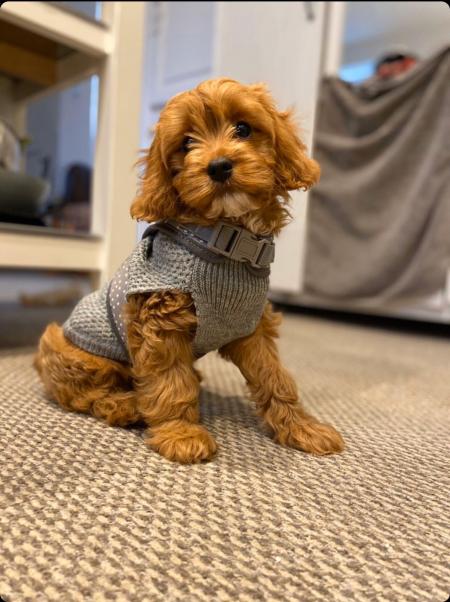 Gareth Dewhurst - 5th Jan '20
Pembrokeshire
We welcomed Buddy a Cavapoo to our family in December what a fantastic dog. All the family and everyone he meets they love him to bits. Would thoroughly recommend this breed as a family pet. Brooknant Kennels were excellent and very professional. If you are going to use a Kennels Brooknant should be top of your list.
---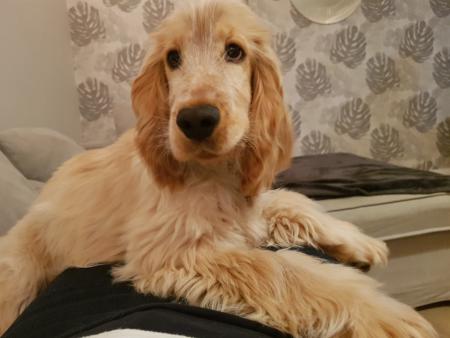 Corenna - 2nd Jan '20
Swansea
Henry is such a fabulous dog. He loves cuddles and kisses. Huw was really helpful and showed us around .The kennels were lovely and the dogs were happy and well cared for. Henry is such a joy
---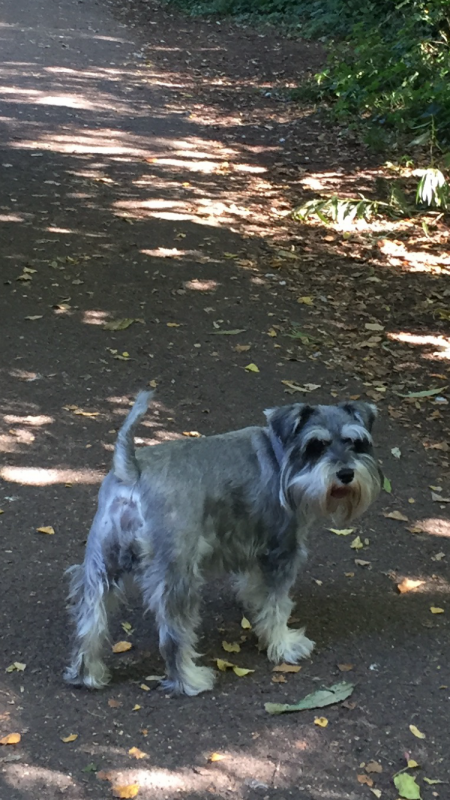 Angela Williams - 8th Nov '19
Hampshire
This is now Edward (puppy) coming up to 3 yrs old in March. He is the most adorable cheeky little man which brings me and the boys so much love, fun, laughter and happiness.
Thank you for a lovely miniature schnauzer
Angela, Declan and Logan x
---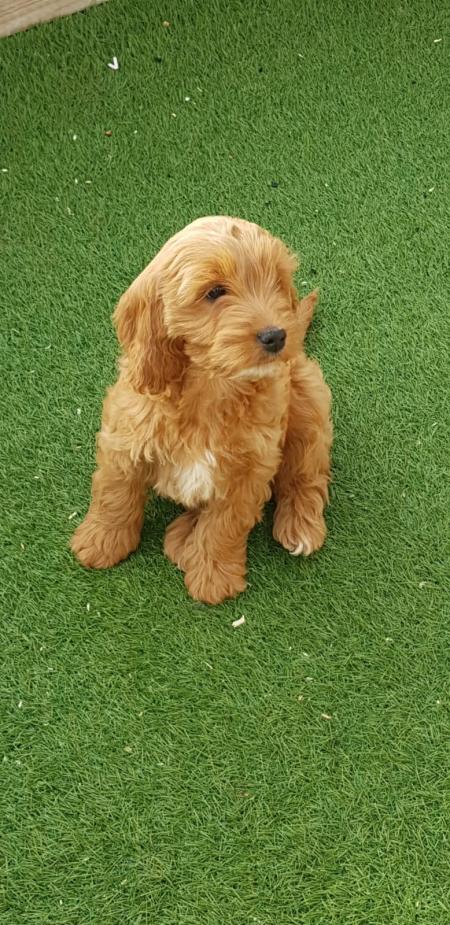 Tracey Slee - 6th Nov '19
Llanelli
Huw, we would just like to say, thank you for all of your help when we were choosing Max, our beautiful cockapoo who has settled in to our home very quickly. You were very helpful with the paperwork and with the transfer of the microchip. Thank you for opening your doors to us, enabling us to view the kennels and to meet Max's parents. We only wish we could have taken more puppies!!!
---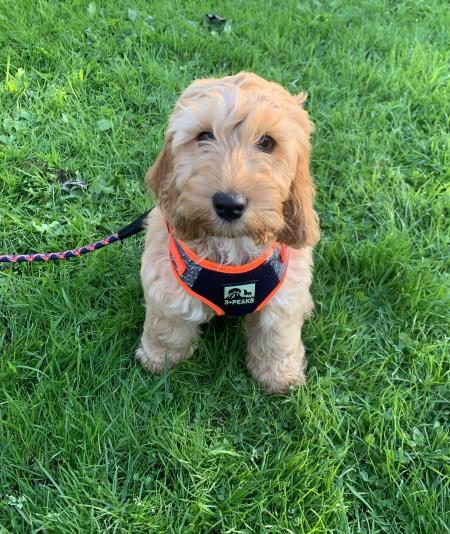 Leanne & Garry - 11th Oct '19
Carmarthenshire
Hi,

We wanted to thank you for Harris our beautiful Cockapoo and let you know he's settled in brilliantly. He's a bundle of loving fun and we couldn't have hoped for a better pup. Wherever we go with him people stop to say hello and tell us what a beautiful dog he is.
We wouldn't hesitate to recommend Brooknant, and we were really impressed with both you and the kennels from the minute we arrived. It was lovely to see your other dogs and Harris's mum and dad too, that was very reassuring and the place was spotless.

Thanks again, we absolutely love him!
Leanne & Garry
---
Show All Testimonials
Submit a Testimonial